Thank you for contacting McPride Roofing, a representative will contact you shortly.
Veteran & Military Discounts - Senior Citizen Discounts
Roofing Contractors Broken Arrow,
Tulsa, Owasso, and Bixby Oklahoma

Welcome to McPride Roofing. We are roofing contractors providing exceptional quality roofing services in Broken Arrow Oklahoma, Tulsa Oklahoma, Owasso Oklahoma, Bixby Oklahoma and the surrounding areas. Whether you need your roof repaired or replaced, we offer outstanding quality professional workmanship, prompt service, and competitive prices.

We have a team of professionally trained and experienced roofers to provide fast and reliable roof repair. We will quickly identify and solve your problem or replace your roof to protect the integrity of your home. Our roofing specialists and technicians have extensive training and experience to ensure the highest standard of quality service for every job.

At McPride Roofing, we provide full service professional roofing for homeowners in Tulsa and the surrounding areas. Homes in Oklahoma are at risk of damage from tornadoes, high winds, hail, and storms. We provide effective roof repair for hail and storm damage using the best products on the market for superior quality home improvement. In addition to roofing, we offer siding, seamless gutters, and window and door installation services.

We offer a free 17 point inspection from one of our professional roofing specialists to assess the condition of your roof. If you are looking for roofing companies in Broken Arrow, Oklahoma or Tulsa, Oklahoma, please browse our website to read more about our services and discover what sets us apart from other Tulsa roofing contractors. For more information or to have a roofing specialist come out for a free inspection, please contact us at (918) 251-7663 or click the schedule an appointment tab and fill out the form provided!
McPride Roofing
Featured Services
You have our personal guarantee that we will provide you with professional services, use leading brand named products, and offer competitive prices. Don't settle for any contractor. We are fully licensed & insured. We offer vast knowledge and know how, for your next project. Our mission is excellence in roofing and our aim is to differentiate ourselves from our competitors by providing excellent workmanship and customer service.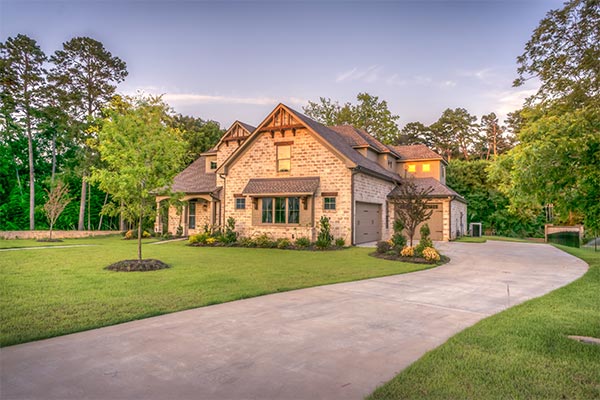 Roofing
Our crews are experts at installing multiple roofing systems on both low slope and pitched structures.
Storm Damage
We will evaluate the entire roof system and provide you with an unbiased report showing the remaining roof service life.

Exteriors
General roof maintenance is important to the longevity of any roofing system.
Interiors
We will evaluate the entire roof system and provide you with an unbiased report showing the remaining roof service life.
See Why Our Customers Love Talking About Us
Our Reviews
I was extremely impressed. You were my second estimate. Nathan listened to what I had to say and took my opinion seriously. I even had a pre-visit when they discovered he would be late previously established. WOW!! Thanks Nathan !!

Tracy Gulovsen
McPride Roofing did a great job on the roof. Their sales person is couteous and polite and did everything that was asked and more. All in the product. Looks Great

Trenton Murner
We are very pleased with our new roof as well as with the salesman, the foreman and the installers. Your price was below the other bids, as the other bids sub the work out to other parties, where you are a company and that makes a difference.

Ethel Watts

Individualized
Roofing Options
We will provide you with a full free consultation to explain all of your available options so that you can choose the roofing system that's right for your home. We will work with you and adhere to your personal needs & style. Get that extra "Curb Appeal " and be the envy of your neighborhood!